The Merriam-Webster dictionary meaning of "overthink" ~ to think too much about (something) : to put too much time into thinking about or analyzing (something) in a way that is more harmful than helpful.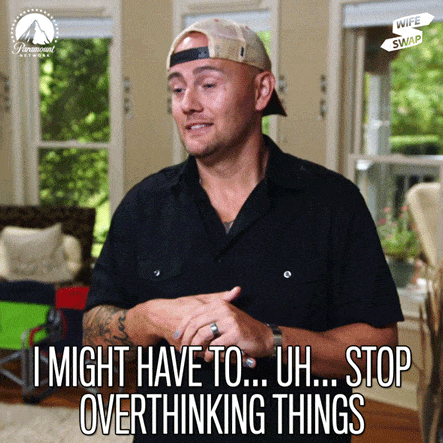 I am definitely an overthinker. It is rarely a good thing because I can almost become a bit obsessed over what I am "overthinking". Do any of you have this trait? Please tell me I am not the only one.
My latest (I'll call it an overthinking project) is a small wallhanging. I had some leftover pieces from my MetroRing quilt and since I didn't know what else to do… I thought.. a wall hanging. My problem was I really didn't have enough pieces for the size i wanted. So I had an idea that the outside rings I would make out of just one fabric. I think I like it.. and am really overthinking it.
This will eventually be a sample for a new class called.. Full On Feathers and Fill! So I can't overthink for too long or it will never get done. LOL
So my question to you… do you overthink things? And what type of things do you overthink? Leave your answers in the comments!